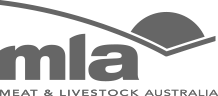 Prep 15Min
Cook 10Min
Style
Meat
Cut Rump
Serves 4
Ingredients
500 gm Chilled Halal Australian Beef slices
1 tbsp Turmeric powder
1 tsp Sweet Cumin
1 tsp Coriander Powder
½ tsp Salt
½ tsp Sugar
Vegetables and garnish
10 gm Garlic, chopped
120 gm Carrot, julienne
120 gm Long beans, cut into lengths
50 gm Red Chili, sliced
30 gm Scallions, sliced
100 ml Cooking oil
Preparation
Method
Mix the turmeric powder, sweet cumin, coriander powder, salt and sugar to marinate beef slices.
Pre-heat the frying pan over high heat and stir-fry beef for 3-4 minutes until almost cooked.
Add the rest of the ingredients which consist of the garlic, carrot and long beans and saute for another 2 minutes and lastly, add the chili and scallions.
Serve immediately with steamed fragrant rice.