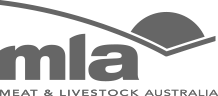 Prep 15Min
Cook 45Min
Style
Meat
Cut
Serves 4
Ingredients
2 tbsp Malay soup spice
½ tbsp Kurma Powder
½ tbsp Coriander Powder
20 gm Soup Bunjut (Malay soup spices)
4 gm Cinnamon stick
2 gm Star anise
2 gm Clove
4 gm Cardamon
150 gm Carrot
150 gm Potato
100 gm Tomato
80 gm Celery
15 gm Chinese parsley
10 gm Coriander leaves
½ tsp Salt
½ tsp Sugar
50 gm Ghee Oil
100 ml Cooking Oil
To blend
150 gm Shallots
50 gm White Onion
70 gm Young Ginger young
Garnish
30 gm Chinese Parsley, chopped
20 gm Scallion, chopped
30 gm Dried Shallot
Preparation
Method
Mix well the blended items with Malay soup spices, kurma powder and coriander powder with a bit of water to make a paste.
Pre-heat the soup pot over medium heat, add the Ghee oil, cinnamon stick, star anise, clove and cardamon. Saute spices until fragrant and add Chinese parsley and coriander leaves.
Stir well and add the blended paste and sauté for another 3 minutes. Add 2.5 litre water to the pot and add beef, potato, carrot, celery and soup Bunjut.
Slow cook beef for 45 minutes until the beef is tender. Add tomato last and season with salt, sugar and black pepper. Garnish with chopped Chinese parsley and scallion. Serve beef soup with steamed fragrant rice or toasted bread.