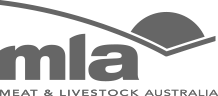 Prep 10Min
Cook 10Min
Style
Meat
Cut
Serves 4
Ingredients
300 gm Chilled Halal Austraian Beef, cut into 2 pcs
10 gm Coriander seed
10 gm Cumin seed
5 gm Turmeric powder
20 gm Lemongrass
50 gm Garlic
30 gm Shallots
10 gm Coriander leaves
5 gm Dry Chili
½ tsp Salt
½ tsp Sugar
½ tsp Black pepper
100 ml Cooking Oil
Kerabu Salad
100 gm Young Mango, cut into long julienne
100 gm Young Banana heart, boiled and sliced
20 gm Shallots, sliced
10 gm Torch Ginger, sliced thinly
10 gm Long beans, small dice
50 gm Tomato, sliced
10 gm Red Chili, sliced finely
5 gm Coriander leaves, sliced
20 gm Lemongrass, sliced thinly
Kerabu Sauce
40 gm Fish sauce
30 gm Red Chili, sliced fine
20 gm Red bird's eye chili, sliced
30 gm Prawn paste
200 gm Tamarind juice
80 gm Desiccated coconut
80 gm Palm sugar
50 gm Lime juice
Preparation
Method
Pre-heat a pan with some cooking oil over medium heat and fry the coriander seed, cumin seed, lemongrass, shallots, garlic, coriander leaves and dry chili until fragrant and transfer it to a food processor to blend, adding turmeric powder, salt, sugar and black pepper to make a paste.
Coat the 2 beef pieces with this blended mixture and leave in a refrigerator to marinate.
To prepare Kerabu sauce, mix together the fish sauce, all chillies, prawn paste, tamarind juice, desiccated coconut, palm juice and lime juice.
Pre-heat a pan over high heat with some cooking oil and sear the beef on one side for 3-4 minutes and turn the beef on the other side to sear for another 3-4 minutes. Repeat for second marinated beef.
When the beef is cooked, rest it for 2 minutes before slicing it. Toss the sliced beef with the Kerabu salad and sauce. Serve with steamed fragrant rice.