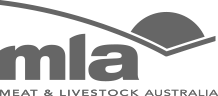 Prep 10Min
Cook 15Min
Style
Meat
Cut
Serves 12
Preparation
Reheat steak in preheated oven (180°C/160°fan-forced) for 5 minutes or until warmed through (alternatively reheat in microwave for 1 minute on HIGH (100%)).
Heat rolls according to packet instructions. Cool slightly and split.
To serve, spread rolls with mayonnaise. Top with cucumber, carrot, radishes and steak. Drizzle with sauce, top with green onions and mint. Serve with lime wedges.
TIPS
Leftover beef rump, sirloin or minute steaks would work well – or even leftover beef roast, thinly sliced.
Use any remaining beef and vegetables in tacos or a healthy bowl the next day.
Any Asian sauce that you have in the fridge will work well, such as sweet chilli, hoisin or oyster sauce.
Use any small bread rolls you have in the pantry, warmed.