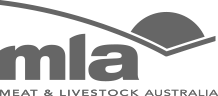 Prep 15Min
Cook 1Min
Style , , , ,
Meat
Cut Rump
Serves 4
Preparation
Preheat oven 130°C fan forced. Heat 1 teaspoon oil in an ovenproof casserole dish over a high heat. Add half the beef. Cook, for about 3 minutes, turning until browned all over. Remove to a plate. Repeat with oil and remaining beef.
Reduce heat to medium. Add remaining 2 teaspoons oil and the onion. Cook, stirring occasionally, about 3 minutes, until soft. Add paprika. Cook, stirring 1 minute. Add canned tomatoes and stock. Return the beef and any juices to the pan, bring to simmer. Press a piece of baking paper onto the surface and cover with lid. Transfer to the oven. Cook for 3 hours. Remove from oven, set aside.
Increase oven 220°C fan forced. Combine pumpkin and capsicum in roasting pan. Drizzle with remaining oil and season. Roast 30 minutes until light golden and tender.
Remove beef to a plate and coarsely shred using two forks. Spread wraps with hommus. Top with lettuce, carrot, roast vegetables and beef. Combine tomatoes, avocado and parsley, spoon over beef. Serve.
TIPS